Commercial Roofing: Experienced Roofers To Help Businesses And Commercial Property Owners In The Pensacola Area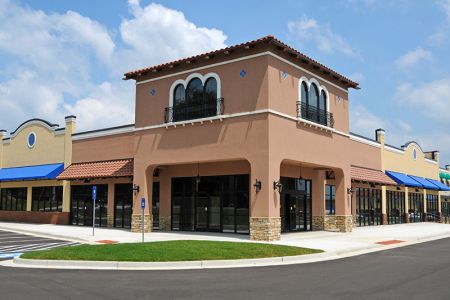 When you need a Pensacola commercial roofing contractor, look to Buildia Construction Group for expert roof replacement, repairs, maintenance, and emergency services. We work with a diverse array of commercial and industrial businesses, and our team gets the job done right and on time with minimal disruption to your operation.
We are the qualified roofing contractor you can trust to deliver reliable services and quality materials, and we handle commercial roofing projects of all sizes and complexities. When our roofing experts evaluate, repair, maintain, or replace your building's roofing system, you will have maximum protection for your investment.
Roofs often don't get any attention until they start to leak or show other signs of decline. This is especially true for commercial roofing when there are so many other issues for building maintenance management to focus on. We encourage all building owners to address roofing problems before they result in substantial structural damage and possible destruction of property inside the building. Call Buildia Construction group for a professional roof inspection. Our expert technicians will do a thorough examination and provide a detailed assessment of your facility's roof condition. If you do need work done, we want to be the Pensacola commercial roofing contractor you count on.
Whether your commercial roofing need is maintenance service, a simple repair, or a full roof replacement, you can depend on our skilled team to make sure your building is protected. We are committed to our customers and work diligently to ensure that you are completely satisfied with the finished product.